Retrofitting and Carbon Fiber Wrappings
Drilling and Injection Grouting
Retrofitting and Carbon Fiber Wrappings
Industrial Flooring & Special Coating
Expansion & Construction Joint Treatment
More than 30 years of experience
Gala Protek LLP Formally known as Gala Constructions have a proven track record to the highest quality of services, Rock solid values un-compromising business ethics, which has been achieved through effective professional management which help us to attain ISO 9001:2015 certification.
Gala Pro-Tek LLP formally known As Gala Construction for longer durability, quality finished & high reliability. We undertake project repairs of rehabilitations of Dam Aqueducts, Syphons, CDs, Intake well, silos Clinkers, Chimneys, Water Tanks, Oil Tanks Industries, Power projects, Cement Plants, etc. We cater our services to the clients based all over India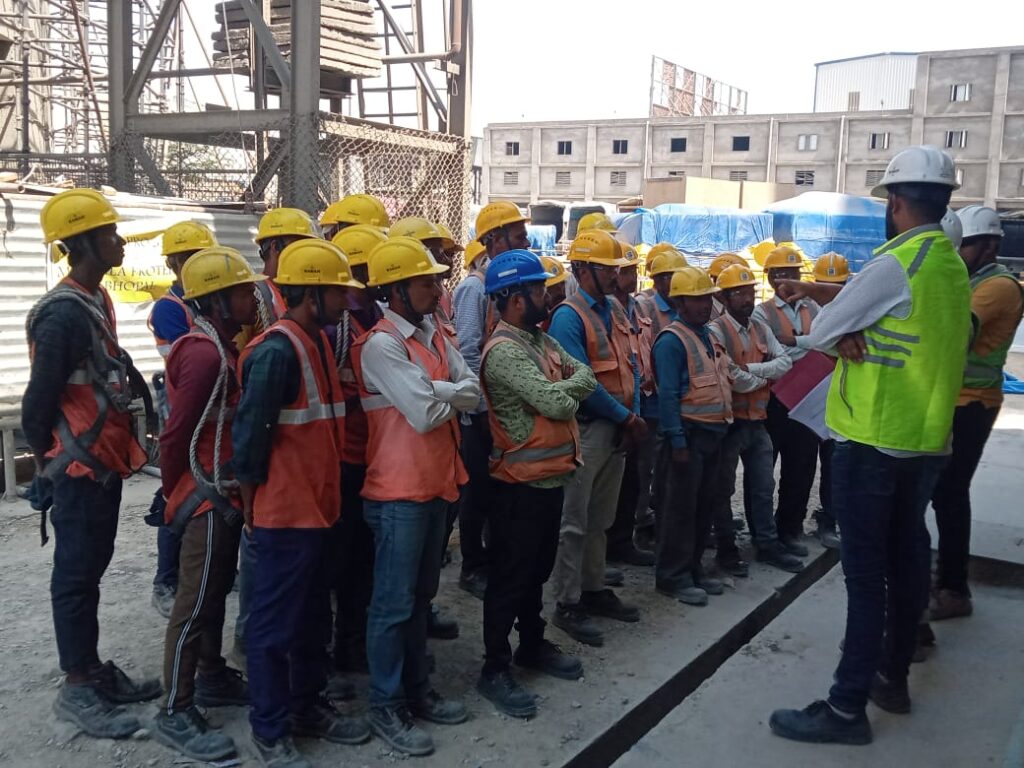 Drilling and Injection Grouting
Epoxy or Chemical injection is an ideal way to structurally repair cracked concrete, seal leaks, and stabilize vibrating machine bases. Epoxy crack injection products are specifically designed to be dispensed through two-component mixing and metering injection equipment, are all 100% solids, and contain no solvents or fillers.
Epoxy/Polymer Concrete & Mortar
Epoxy mortar is a fast-curing, sticky resin used to set tile or patch concrete. It is resistant to stains, water and chemicals, and it is fairly shockproof, Epoxy mortar comes in a two-part mix consisting of a resin and a hardener. Despite the material's strength and durability, tile setters might be reluctant to recommend using the product to do-it-yourselfers because the epoxy sets very fast.


A process of conveying mortar or concrete through a hose at high velocity onto a surface; the material bonds tenaciously to a properly prepared concrete surface and to a number of other materials. a method in concrete work in which the concrete mix is applied in layers under the pressure of compressed air. Shotcreting is done with a special unit, which consists of a mortar gun or concrete sprayer and a compressor.
Waterproof or water-resistant describes objects relatively unaffected by water or resisting the ingress of water under specified conditions. Such items may be used in wet environments or underwater to specified depths. Waterproofing describes making an object waterproof or water-resistant. n building construction, a structure needs waterproofing since concrete itself will not be watertight on its own (but note concrete is easily waterproofed with additives). The conventional system of waterproofing involves 'membranes' . This relies on the application of one or more layers of membrane (available in various materials: e.g., bitumen, silicate, PVC, EPDM, etc.)
Sand / Grit / Water Blasting
Surface treatment in which steel grit, sand, or another abrasive material is blown against an object to produce a roughened surface or to remove dirt, rust, and scale. Relatively uniform particles will work.
Types of sandblasting Steel grit, copper slag, walnut shells, powdered abrasives, and even bits of coconut shell. Due to the dangers of inhaling dust during the process, sandblasting is carefully controlled, using an alternate air supply, protective wear, and proper ventilation.
Airless spray painting was usually done with a high-pressure airless pump. The painting was sprayed with the pressure of air with excellent adhesion to the substrate with an even and smooth finish.
Retrofitting and Carbon Fiber Wrappings
Expansion & Construction Joint Treatment
Industrial Flooring & Special Coating
Successful projects around the world
Experience quality and reliable services. We believe in delivering excellence every step of the way.
OUR ASSOCIATES CHANNEL PARTNERS
In order to reach an extended network of clientele, we are assisted by our associate consultants based in different regions. We have undertaken various projects in close coordination with some reputed consultants such as:
We are an authorized applicator of India's leading construction chemical company BASF India Ltd. (Germany), MAPIE Chemicals (Italy) Alchemica Building Chemicals (Greece)MC-Bauchmie (Germany), STP India, ZYDEX Industries Pvt. Ltd. (India) Asian Paints (Mumbai) and Berger Paints. GALA PROTEK LLP is proud to be affiliated with some of the most respected national and international companies in the industry. We believe our association with these organizations provide sour company with the most current industry knowledge and trends. It also benefits our clients by providing the information and resources to make informed choices.